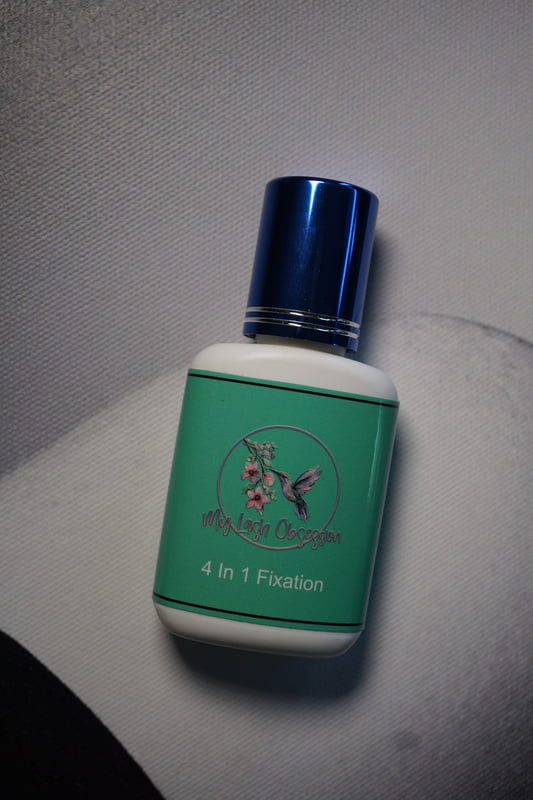 4 in 1 Fixation
Non-returnable
This 4 in 1 product Super is so helpful in eyelash application.
It bonds existing cyanoacrylate vapors upon contact, causing your adhesive to create less fumes than it would if you didn't use.
1- You can apply to the false lashes on the strip prior to application by using a micro swab brush. You only need a VERY LITTLE amount starting from the far side of the strip towards the end you work from. * If you use to much you will cause the adhesive to dry WAY too fast and it will result in pop offs. Please use very little! Wipe off any excess prior to applying to strip!
2- This is also designed to help speed up your glue in low humidity if you find your glue is working too slow
3- Prevents wicking when prior applied to false lash strip.
4-Extends the bond life! Who doesn't want longer retention?
5- When your set is complete you can apply with micro swab brush a very little amount directly onto the bonded extensions on your clients lashes. Apply like you would primer AFTER application to instantly cure and extend retention.
CAUTION! USE VERY LITTLE, YOU DO NOT WANT TO GET THIS INTO THE EYES!
*KEEP AWAY FROM SKIN
Store in dry, cool area , do not store upside down.