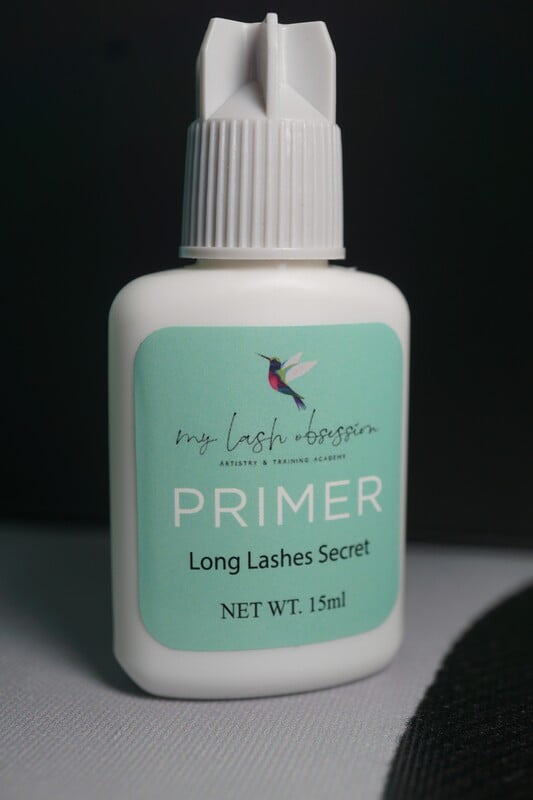 Primer is used in clients natural lashes before applying extensions.
Primer will strip the natural lashes of excess oils, residues and protein.
This will also create an optimal PH level for extension bonding.
Primer will also help with those who have poor retention.
Primer can be stored at your station in room temperature. Do not refrigerate.
HOW TO USE
Using a micro swab brush, lightly saturate with the primer. Using another micro swab brush rub the 2 together to ensure there is not an over saturation of primer as you do not want to get into eyes!
Lightly brush the natural lashes to remove any excess oil or protein.
THIS DOES NOT REPLACE THE NEED FOR LASH SHAMPOO BEFORE all sets and fills. Remember clean lashes provide long lasting retention.
Primer will help elongate the retention on clients who have oilier skin/lashes and those who have oilier aftercare products. Keep off skin and out of eyes!